COMPANY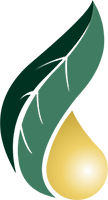 The company «ΖΩΗ ΦΙΛΙΠΠΟΥ Μον.ΕΠΕ - ΒΙΟΛΟΓΙΚΑ ΑΙΘΕΡΙΑ ΕΛΑΙΑ» (ESSENTIAL ORGANIC OILS LTD) is a Greek company in the industry the Organic and natural products. Our facilities are located in the A Industrial Area of Volos, five kilometers from the city of Volos. We have recently completed an investment in infrastructure and equipment of the most advanced technology for the production of plant essential oils & extracts. The source of our products are herbs and flowers of Pelion, and of the rest of Central Greece, known for its unique and rich flora and biodiversity.
Our crops are grown organically, without the use of chemical pesticides and fertilizers, under the strict supervision of specialists with the required standards, guaranteeing high-quality raw materials and consistent attributes.
We are working closely with universities and research institutes to develop new products that will meet the highest requirements in terms of quality.
The secret to the purity and quality, is the Greek nature and the farms, where our dedication and love for the cultivation of herbal products is unwavering.
Our company offers high-quality products and authenticity that stands out.